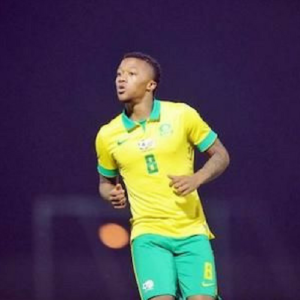 Ayabulela Konqobe, twice selected for South Africa senior national team and highly experienced junior international.
"Ayabulela excels in reading the game and playmaking, smartly makes use of quick feet and slick ball control. Hunger for growth and to succeed."
Name: Ayabulela Konqobe
Nationality: South Africa
Date of birth: Jan 12, 1996
Position: Defender – Centre-Back
Height: 184 cm
Last club: AmaZulu FC (ZAF)
Former international: South Africa U17, U20, U23
Find more information about Ayabulela Konqobe on Transfermarkt.